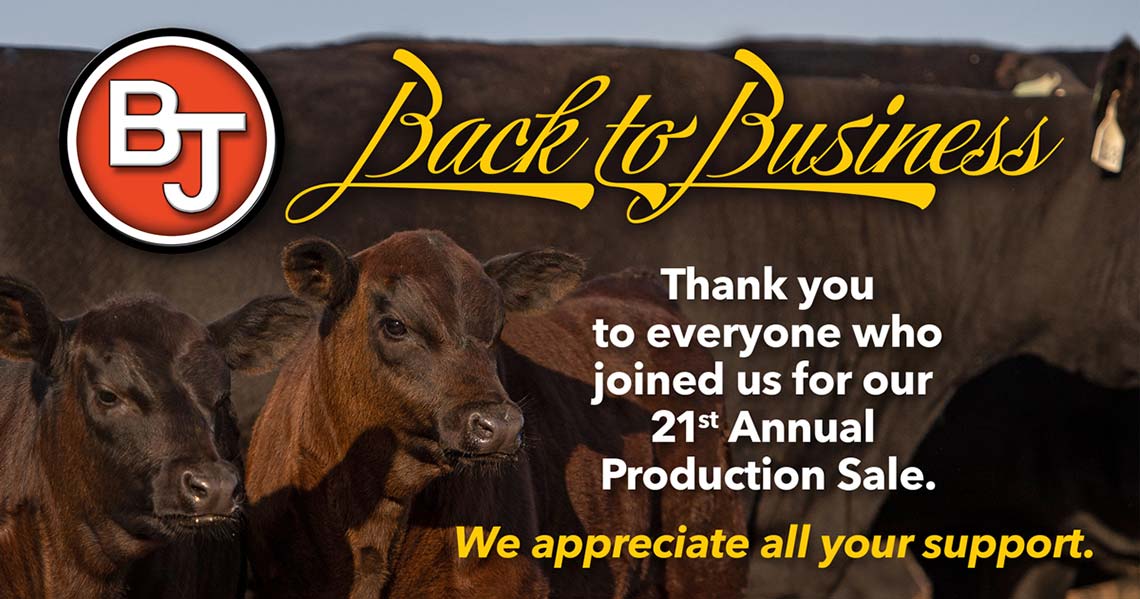 Welcome to BJ Angus Genetics
Dear Friends,
BJ Angus Genetics is a family operation committed to producing superior genetics in the Flint Hills pastures of northeast Kansas. Our goal is to produce structurally correct, eye appealing cattle that grow efficiently and yield carcasses fitting a value-added marketing system.
We use all the tools available from the American Angus Association to produce relevant Angus genetics to balance calving-ease, growth, maternal and carcass traits in a phenotypically correct package. We strive to produce problem-free cattle that are easy keeping, docile and possess great mothering ability.
For 19 years, we have hosted our annual BJ Angus Genetics Production Sale on the second Thursday of March. We are so thankful for all of our customers and their loyalty to our genetics. We are truly blessed with many friends to work with year after year and always look forward to meeting new friends.
Make plans now to join us on March 11, 2021 for our 20th Annual Production Sale.
Thank you so much for choosing BJ Angus Genetics.
Sincerely,
John & Bonnie Slocombe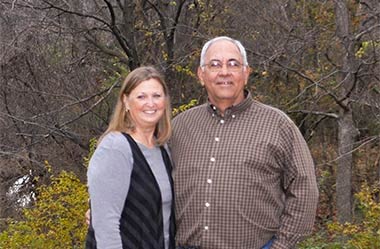 ---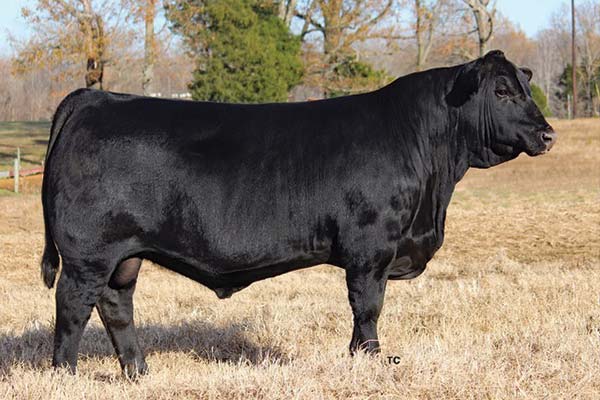 BJ Surpass • 19774516 - click to view pedigree and data
Semen available from Knoll Crest Farms, Red House, Virginia